I came across a Columbia Sabre for sale locally and wanted learn a little more. I found some info online but know nothing about these boats other than what google found.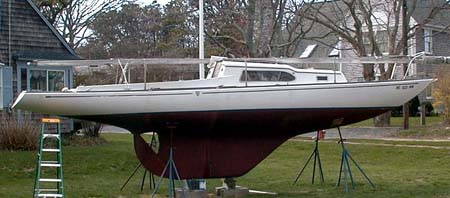 Sexy lines and I bet they move on the water. Anyone have experience with these boats? I found some mention of one on this forum, but not much describing it's sailing qualities.
Is this a race boat with a little cabin, or can you really weekend on one? Too powerful a boat for a day sail with novice crew? Foul weather gear a must, or can it be sailed in relative comfort? I cant image a 6'3" beam helps initial stability much :)
Thanks for any info!